They're the time-tested favorites in a city wild about dining out. From Delmonico's for steaks to Sylvia's for soul food, these are New York City's best classic restaurants.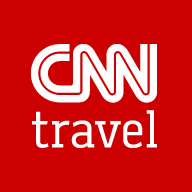 www.cnn.com
New York (CNN) — You could easily go broke trying to visit every restaurant in
New York City's
five boroughs. But while there will always be plenty of people chasing the next hot thing -- rainbow unicorn ramen -- there are certain restaurants that have outlasted the rest.
These spots are known for their style, their service and especially their
food
, and have survived against cutthroat competition.
Some have even been pioneers behind new cuisines, introducing the city to exciting flavors and innovative ingredients. Not every restaurant on this list has celebrated 100 years, but we have every reason to believe they will.
So add these best classic restaurants to your list when you
travel
to New York:
21 Club
The first thing you'll notice is a small townhouse amid the Midtown skyscrapers. Iron jockeys lining the exterior balcony welcome patrons and give this former speakeasy singular curb appeal.
Inside the bar room, the toys and memorabilia -- rumored to be gifts from A-list guests of years past -- continue with a jaw-dropping collection of miniature planes, trains, cars and miscellaneous knickknacks hanging from the ceiling. The impressive wine list alone shows that the bar room means business. Its dress code and strict cancellation policy add to it.
This is a great choice if you're planning on visiting nearby Rockefeller Center. --
Isabela Espadas Barrios Leal
21 Club
, 21 W 52nd St, New York, NY 10019, +1 (212) 582-7200
Bamonte's
In pop culture, New York City is synonymous with white-tablecloth, red-sauce Italian restaurants with dark wood and family-style service. But they aren't a relic of the past.
You can still experience an Italian restaurant straight out of a film at Bamonte's, a classic that has somehow weathered the sweeping gentrification of Williamsburg, Brooklyn by staying one hundred percent true to itself.
The waiters are always impeccable, the Yankees game is always on during the season, and the spaghetti and meatballs are always made fresh. The address may be in Brooklyn, but the dining room is in another world. --
Lilit Marcus
Bamonte's, 32 Withers St, Brooklyn, NY 11211, +1 (718) 384-8831