The Coal Miner's daughter!
RIP!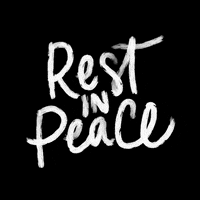 NASHVILLE, Tenn. (AP) — Loretta Lynn, the Kentucky coal miner's daughter whose frank songs about life and love as a woman in Appalachia pulled her out of poverty and made her a pillar of country music, has died. She was 90.
"Our precious mom, Loretta Lynn, passed away peacefully this morning, October 4th, in her sleep at home in her beloved ranch in Hurricane Mills," the family said in a statement. They asked for privacy as they grieve and said a memorial will be announced later.
Lynn already had four children before launching her career in the early 1960s, and her songs reflected her pride in her rural Kentucky background.
As a songwriter, she crafted a persona of a defiantly tough woman, a contrast to the stereotypical image of most female country singers. The Country Music Hall of Famer wrote fearlessly about sex and love, cheating husbands, divorce and birth control and sometimes got in trouble with radio programmers for material from which even rock performers once shied away.