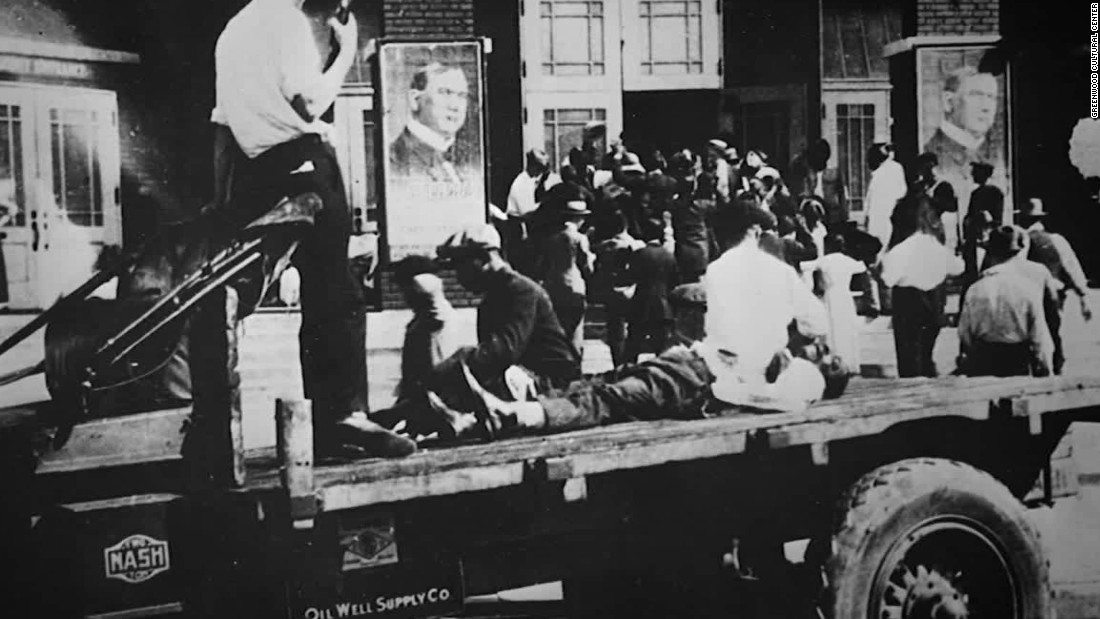 The superhero series portrayed the very real Tulsa Race Massacre of 1921 in its first episode. At least 300 black residents were killed by white mobs.
www.cnn.com
Tulsa, Oklahoma (CNN)
When the police shooting of unarmed father Terence Crutcher happened on September 16, 2016, in Tulsa, the city's reaction was furious -- but peaceful.
There were prayer vigils at black churches and, within a week, first-degree manslaughter charges filed against the officer who shot him.
But the incident also shed fresh light on a dark moment in American history that has largely been forgotten -- or was never learned.
Almost a century ago, the very streets where protesters marched, chanting against the police killings of unarmed black men in America, hundreds of African Americans died in just one terrible day.
It is known as the Tulsa Race Riot of 1921. But that is not how the granddaughter of one of the survivors sees it.